Small Women Wallet Genuine Leather Bifold Purse with ID Window
---
Product Description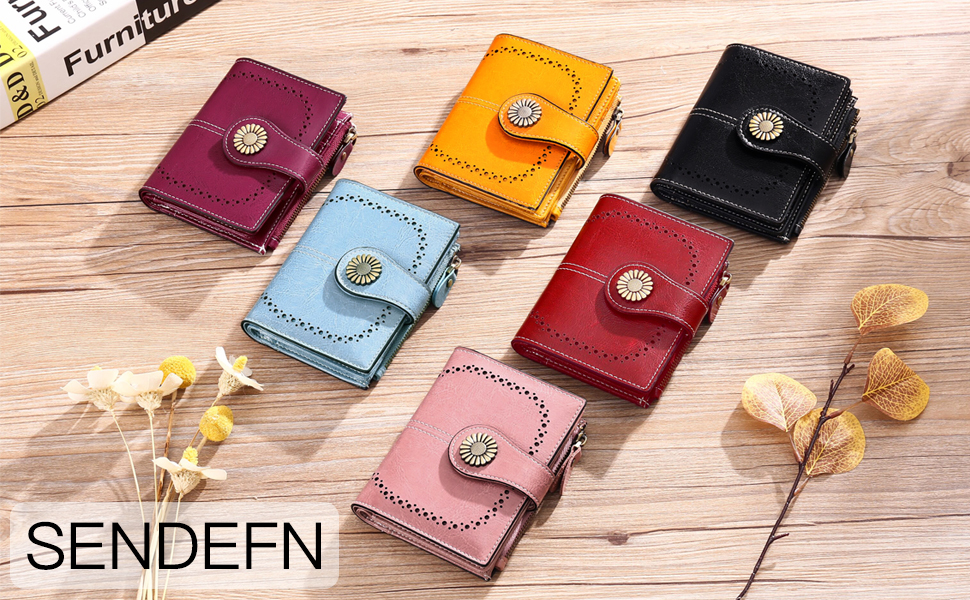 For the modern woman, it is essential to have a wallet that helps you keep your items secure while still adding to that sense of style in you.
At Sendefn, we aim to do this.
Small Leather Wallet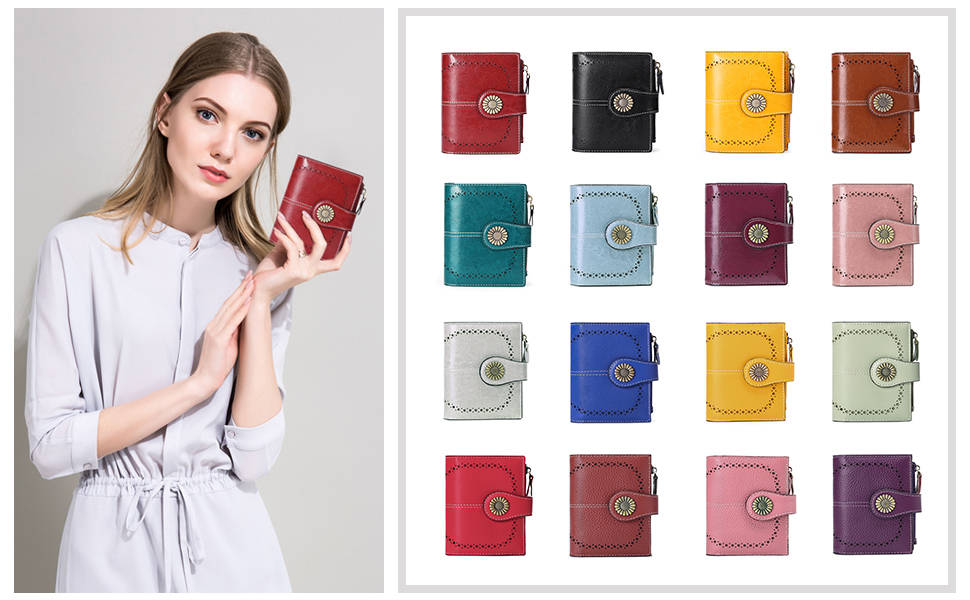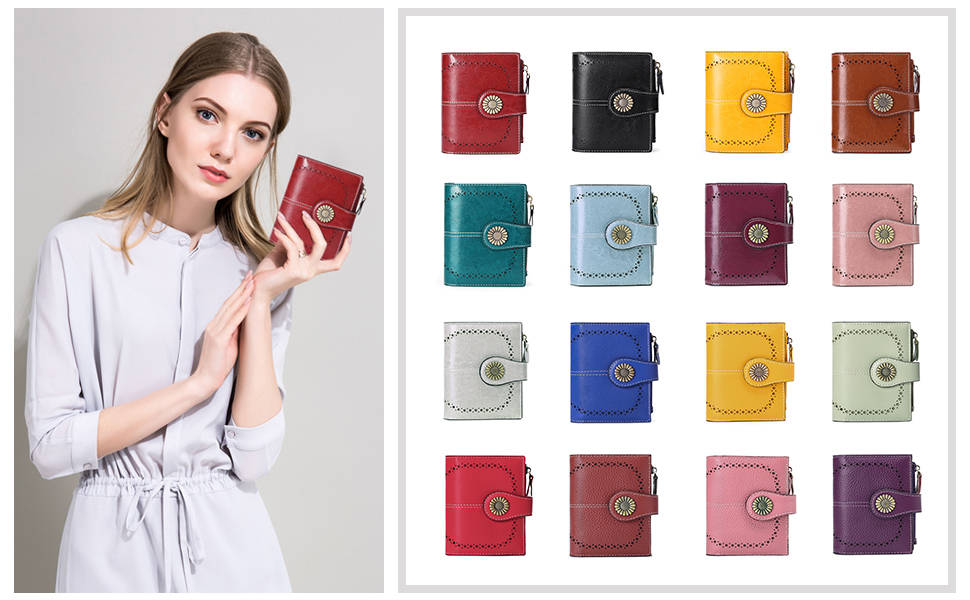 Keep your identity safe when heading out the door with our Women's Leather Bi-Fold RFID Wallet!
These days the modern criminal hides virtually and can rob you of your identity without you even knowing about it.
There are chips on our credit cards, debits cards, and IDs that contain vital personal information that is meant to be private to you.
Cybercriminals have the ability to rob you of this information anytime they please.
But our women's wallet will make cybercriminals never have access to your personal information.
RFID blocking material puts a stop to any attempt to attain your personal information so you can enjoy your day!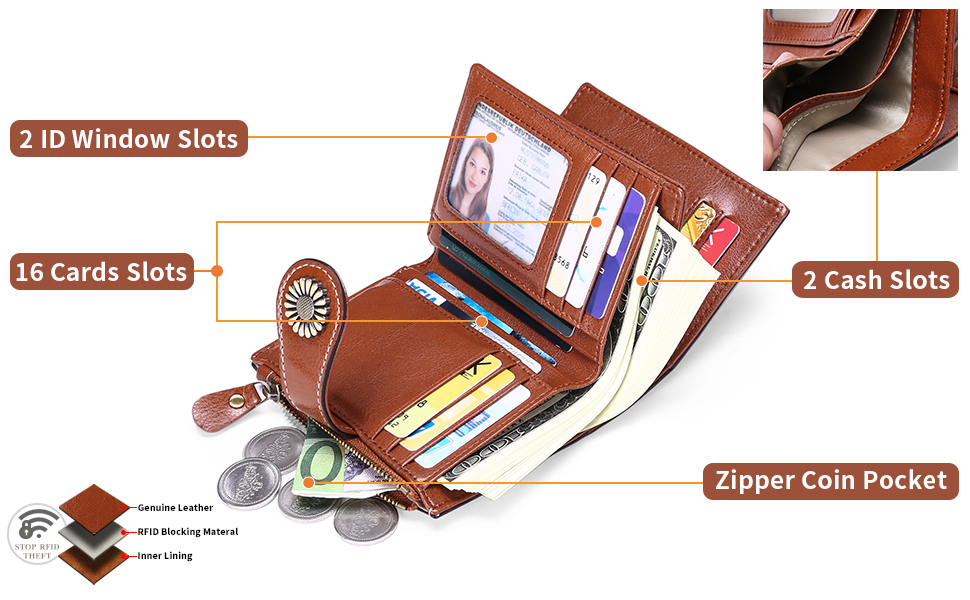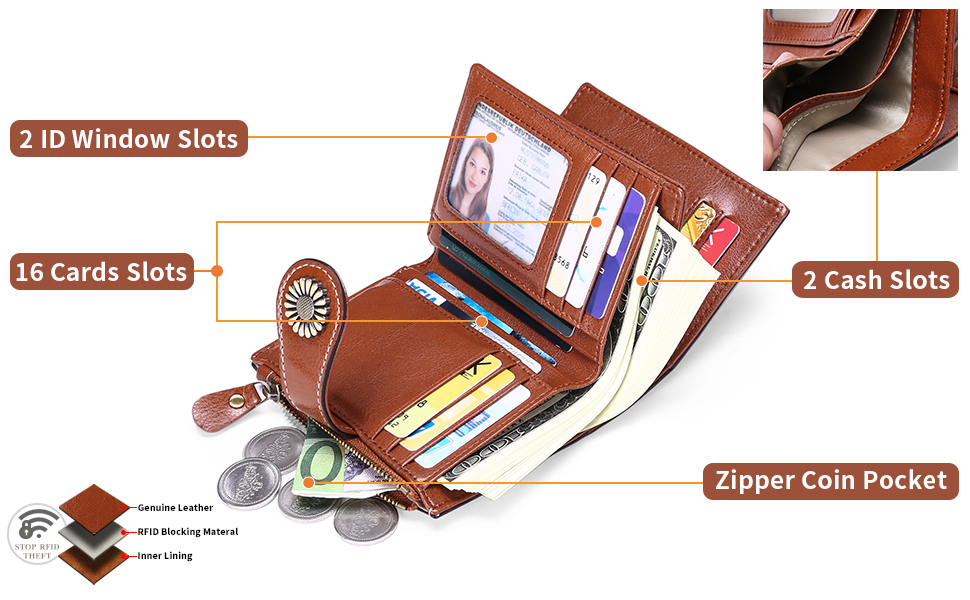 Small but Compact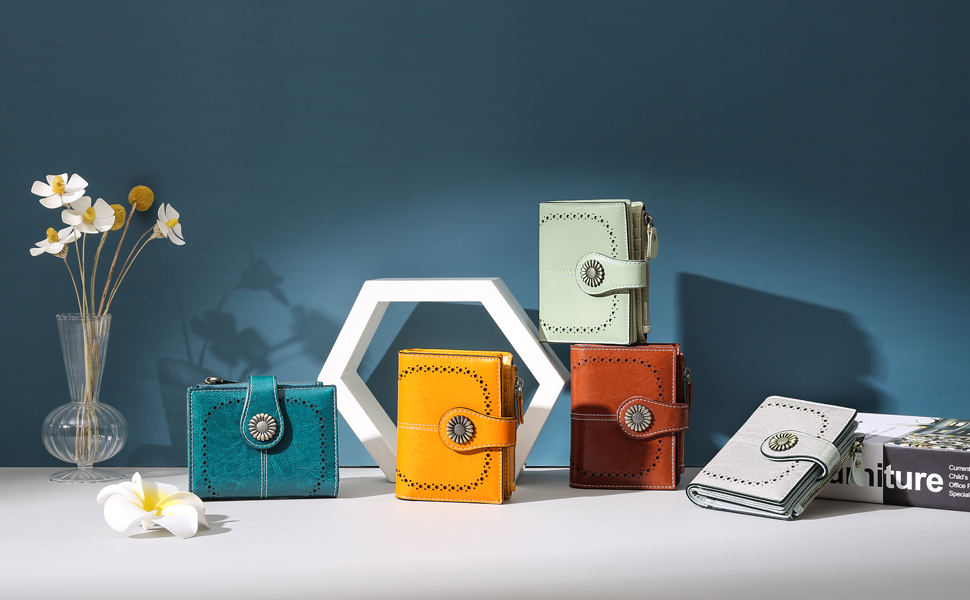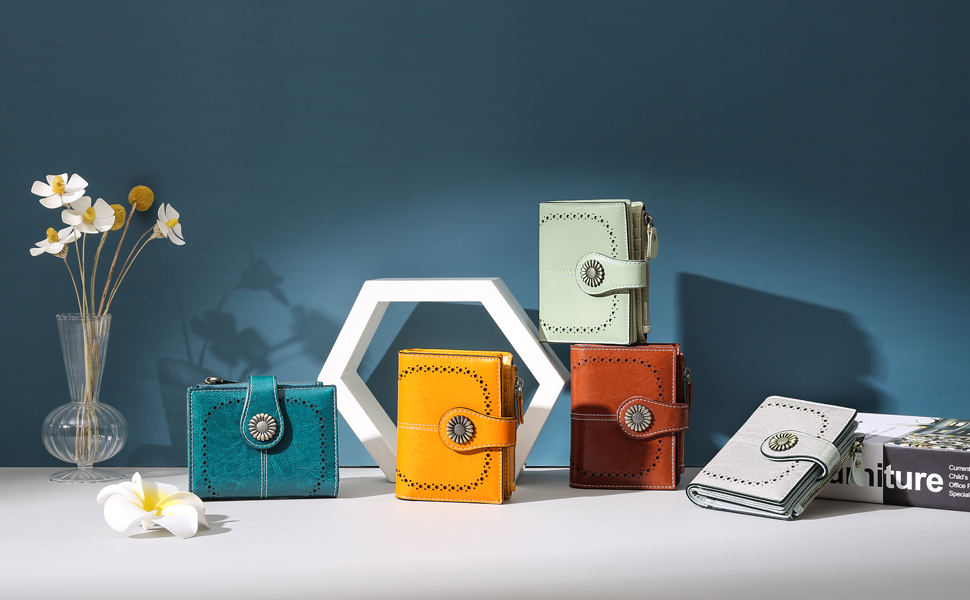 Unique Sunflower Button
The sunflower button is the symbol of the Sendefn wallet, and we
have the design patents for this button of sunflower.
Small but Plenty Rooms
Did you notice this wallet has a greater function? It's small but plenty of rooms are available which carries all cards, and other paper or laminated cards.
Free Gift Box
Receiving along side a wonderfully made box is used for packaging which is very suitable as a gift for your loved ones or as a present for a birthday, anniversary, or even a Christmas present, that would be lovely.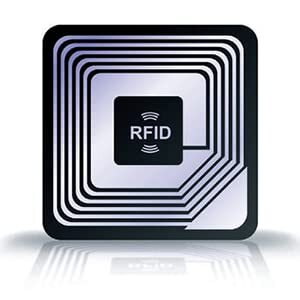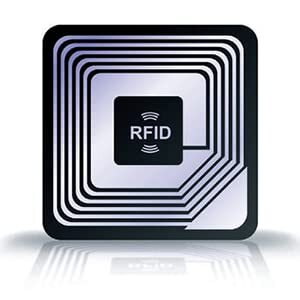 The importance to how to maintain the leather wallet.
The better you maintain your leather wallet the longer it will last and the better it will look.
How to Care for Your Leather Wallet?
1.Cleaning: Using a damp cloth as soon as you notice dirt or a stain, and then repeat the operation, finally use a dry cloth to ensure that no water remains.
2. Drying: Drying at room condition, away from dryer or sunshine directly, or subject the wallet to extreme temperatures
3.Caring: Using leather cream or leather moisturizer to your wallet, in order to give it even more shine
4. Using: Be nice to keep your wallet in your front pocket, reducing the pressure on its surface
Why Do You Need to Use an RFID Wallet?
You need RFID protection to prevent the thieves from using electronic devices to steal your personal information from driver's licenses, passports, and credit cards.
What is RFID?
RFID stands for Radio-Frequency Identification. Chip-based technology is used by many industries in many roles and is often used in credit cards or passports to store personal information.
It works to interrupting and blocking the electromagnetic waves so that your data cannot be read by an unwanted RFID reader without your knowledge.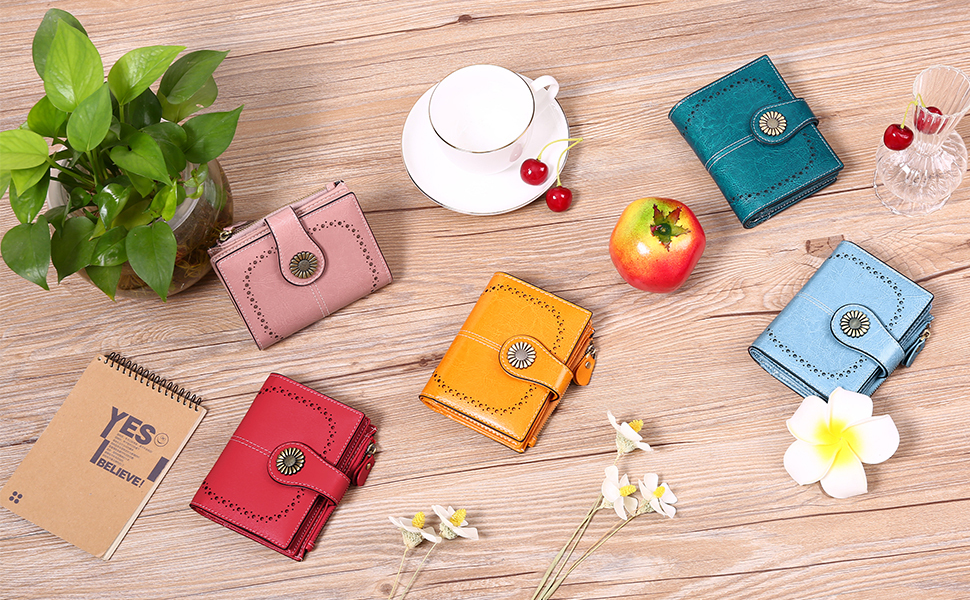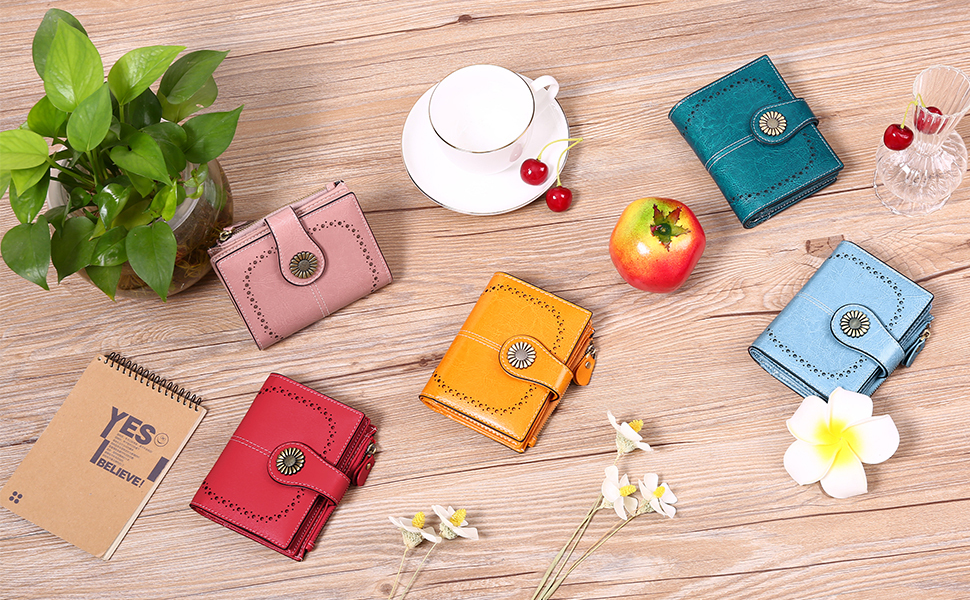 Getting your personal wallet you can carefully handle and move about with is a great idea. Not just getting any wallet, but a wallet with top-quality material, RFID wallet blocker, and can carry all important stuff needed in your daily life routine.

Your cart is currently empty.